In these 3 videos, you will gain clarity around your business intentions, plant your seeds of purpose, and align with your vision; establishing a solid foundation for us to bring your brand to life.
Video One is all about you and why you started this business and a little bit about your back story. This helps us understand the heart and soul behind your decision-making and if there are any visual cues we may need to incorporate. It should take you about 7-10 minutes to complete this video. 
Video Two is all about the Vision, Mission and Competition. It should take you about 9-12 minutes to complete this video.
Video Three is all about visuals and understanding your brand through the senses. It should take you about 6-8 minutes to complete this video.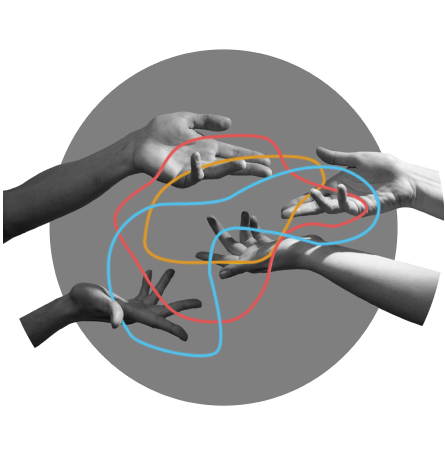 Step Two:
Choose Your Branding Experience
If you are ready to expand your reach, we have developed three package levels that can be customized to your unique needs. The combination of your gifts and ours, with focused attention, create the momentum needed to launch your new brand or website.
By using efficient and accountable project management strategies, our team is able to offer these services in a "sprint" like method to complete your project in a streamlined and organized timeline. All three packages can be customized and other services can be added on at any time. 
Packages start at $2,750.00
This package was created for the entrepreneur who is ready to bring their brand to life. They are clear on their mission and vision and can communicate their desired look and feel. The client is in need of a logo and some brand assets but are not ready to fully commit to a website or marketing materials.
What's Included:
FREE three-day Get Grounded Branding Foundation Workshop
2 Logo options
2 Color Pallete options
Logo saved out in various formats
Two-Page Brand Guide (logo, colors, fonts, icons, photography style, patterns and textures)
All Brand Assets saved out
BONUS: 30-minute podcast episode
Timeline: 2-Week Sprint 
Level 2:
Trusted Expansion
This package is tailored to the entrepreneur who is ready to hit the ground running and start selling! They have clear direction on who they are and where their brand is headed. A logo, brand guide, starter website and a few marketing items, give the client the opportunity to show up in the marketplace across all verticals.
Level 1 items plus:
One-Page Starter Website
4 hours of copywriting support
Business Card
Letterhead
Social profile and header images
1 additional marketing item from our specified list
Timeline: 4-Week Sprint
Level 3:
Complete Integration
This complete package is structured for the entrepreneur that is looking to create a new brand or rebrand an existing one in order to make a greater impact. This entreprenuer has lofty goals and an ambitious vision for growth. By creating a larger range of marketing materials we are able to position the client's story and products more strategically.
Level 1 & 2 Items plus: 
6-Page Website

 

10 hours of copywriting support
Social profile and header images
Email account setup and email template created
30 social images of your choice
Timeline: 8-Week Sprint
A list of our full capabilities and add on services are available upon request. 
Step 3:
Ready to get started?
Fill out the form below to schedule your discovery call.

© Copyright 2022 Inzpire LLC