 Branding • Web Design & Development • Packaging • Social Media Management • Graphic Design
Who is MarRosa's Old World Cuisine?
MarRosa's Old World Cuisine is a women owned sauce company who has recently expanded into pasta. Marcella, the owner, prides herself on creating products backed by family recipes and tomatoes sourced directly from Italy. MarRosa's is a growing staple in the pasta isle and has recenlty expanded nationwide and is now stocked in stores you may know like Wegman's and Giant Food Stores as well as smaller retailers.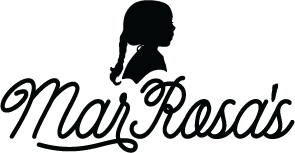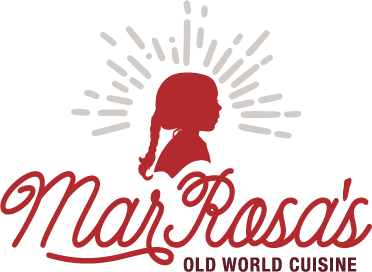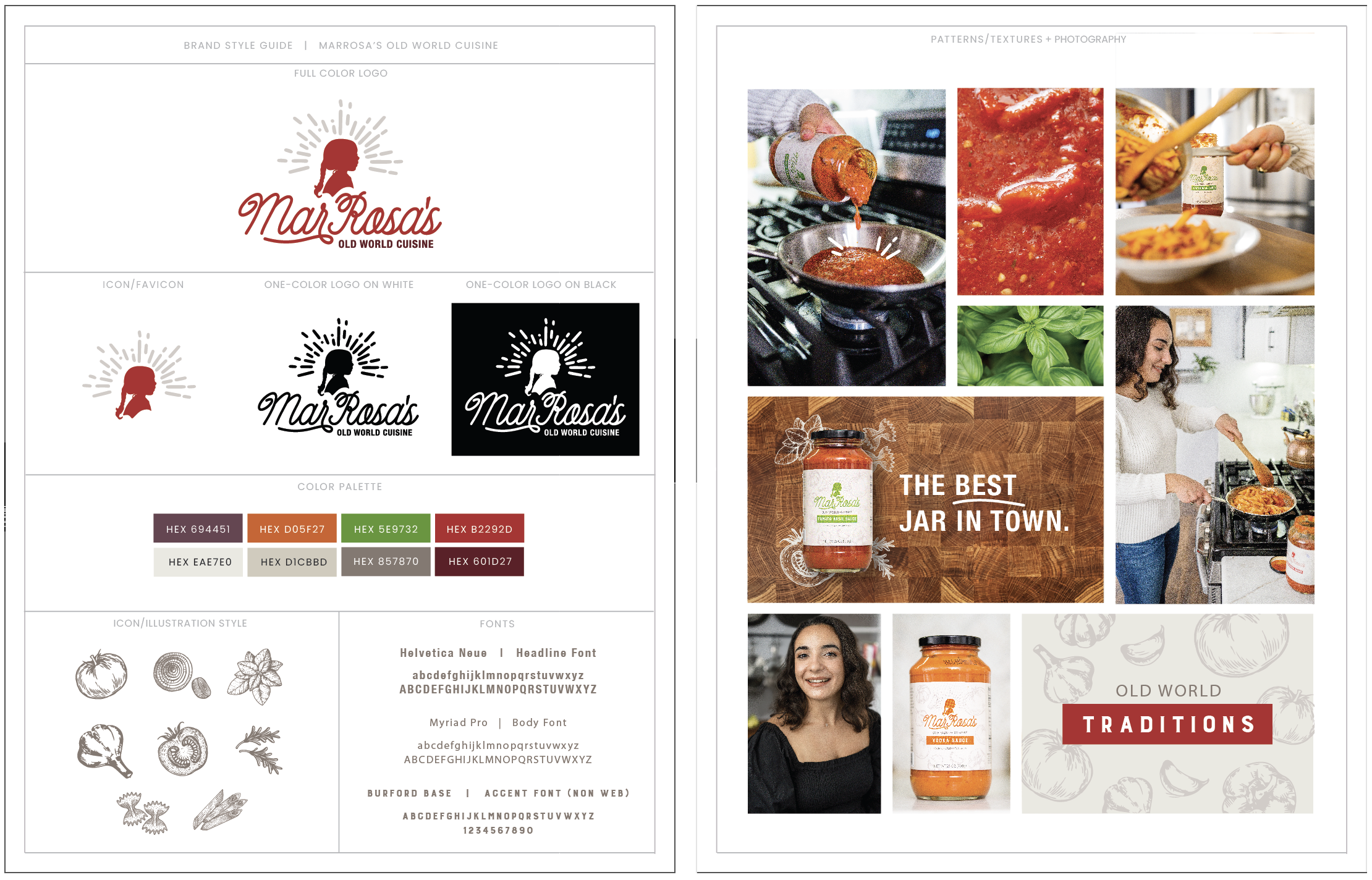 The goal of the website redesign was to create a more engaging experience that gave consumers a way to purchase a variety six pack online. Most of MarRosa's sales come from large retailers and farmer's markets. Marcella's goal is to drive more online sales for repeat customers with this redesign.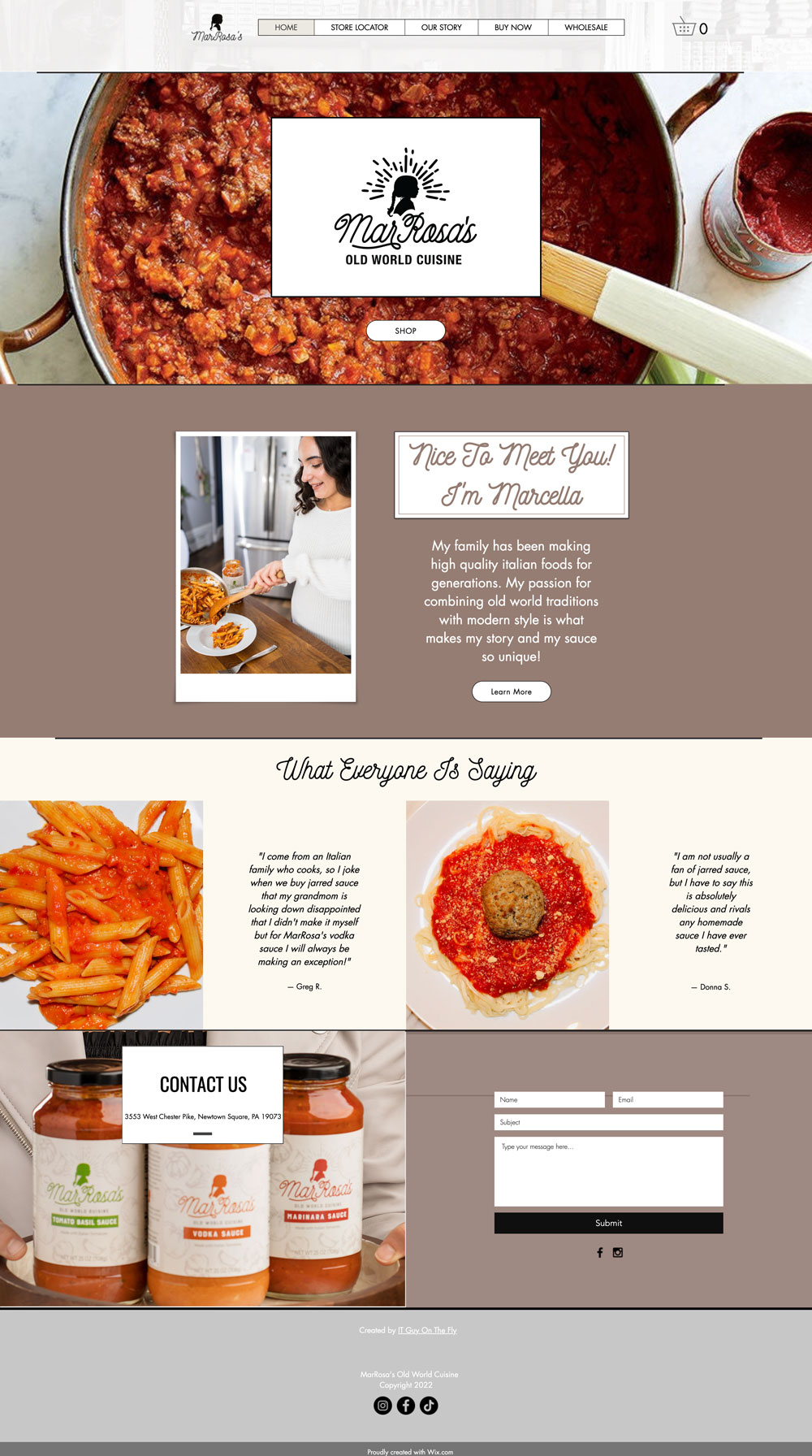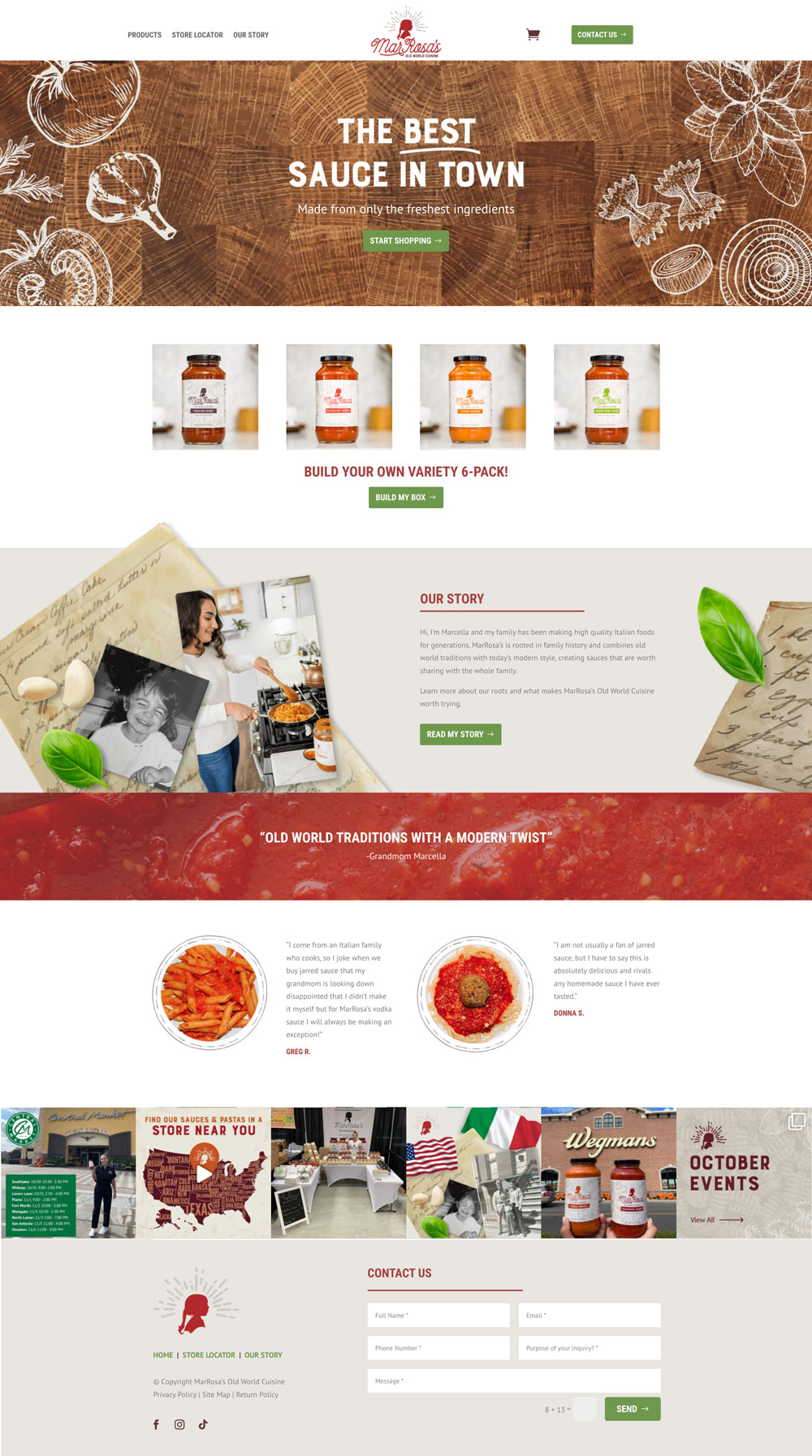 Inzpire meets with the MarRosa team once per month to understand priorities and create a content strategy. Once the plan is approved and writes, designs and schedules posts for Instagram, LinkedIn and Facebook.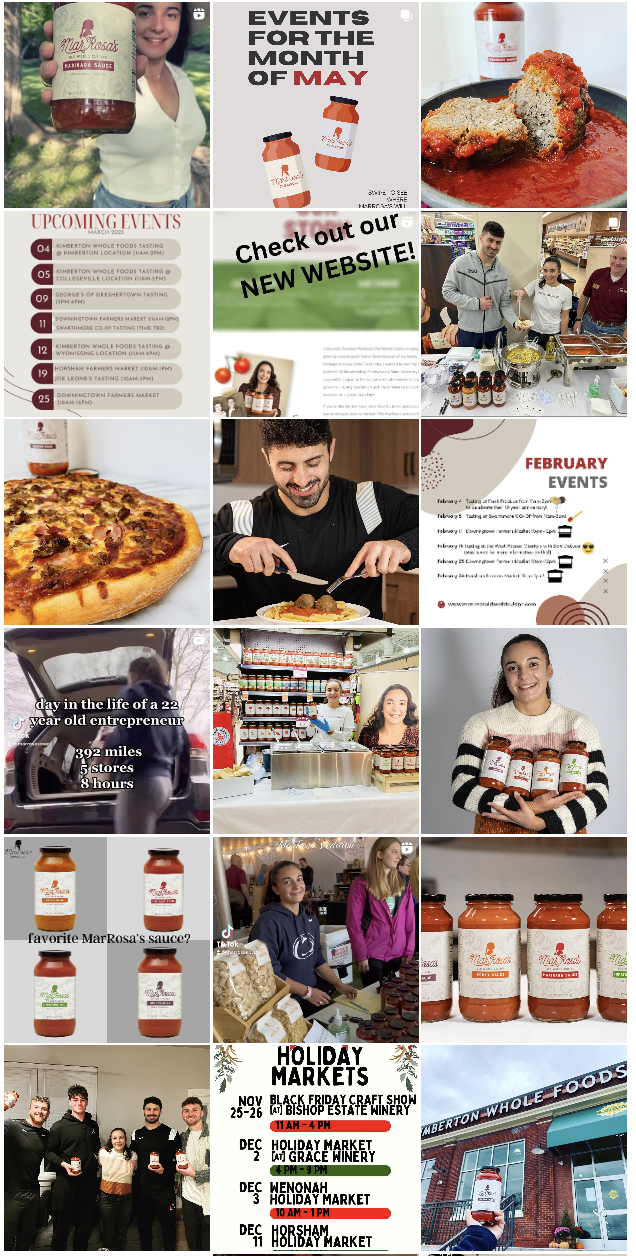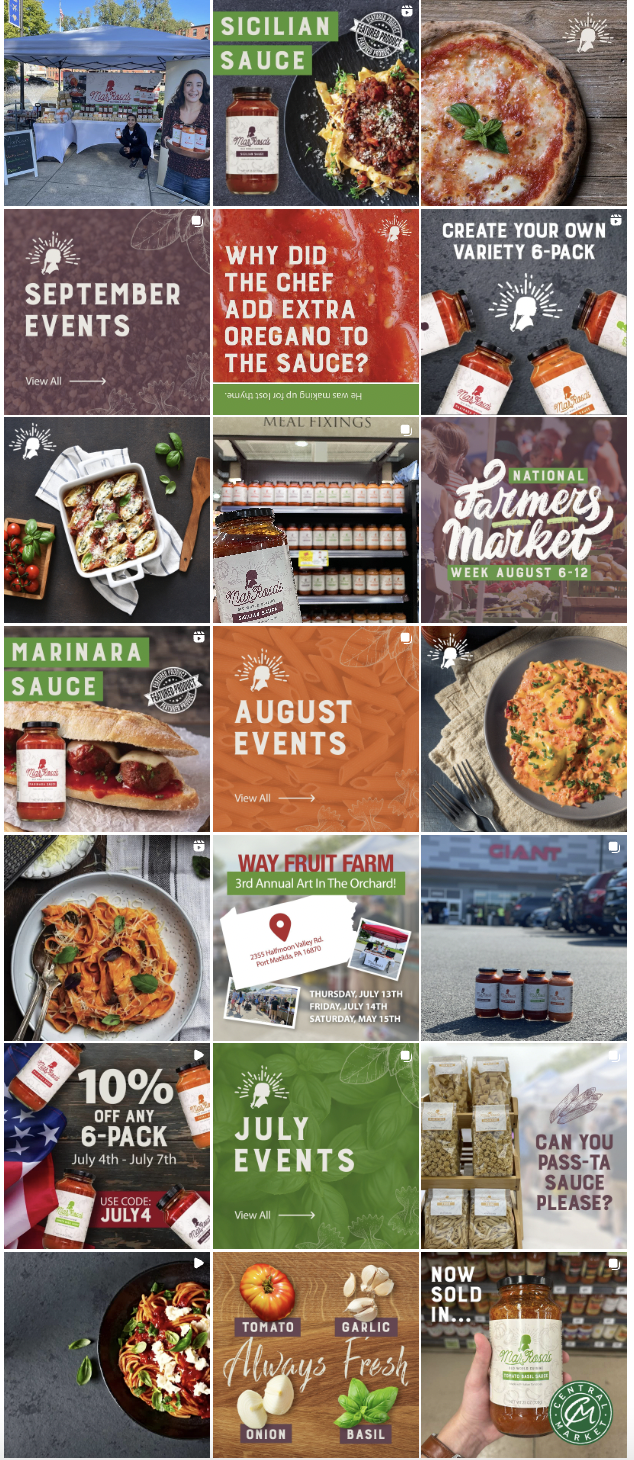 Pasta Box Packaging Design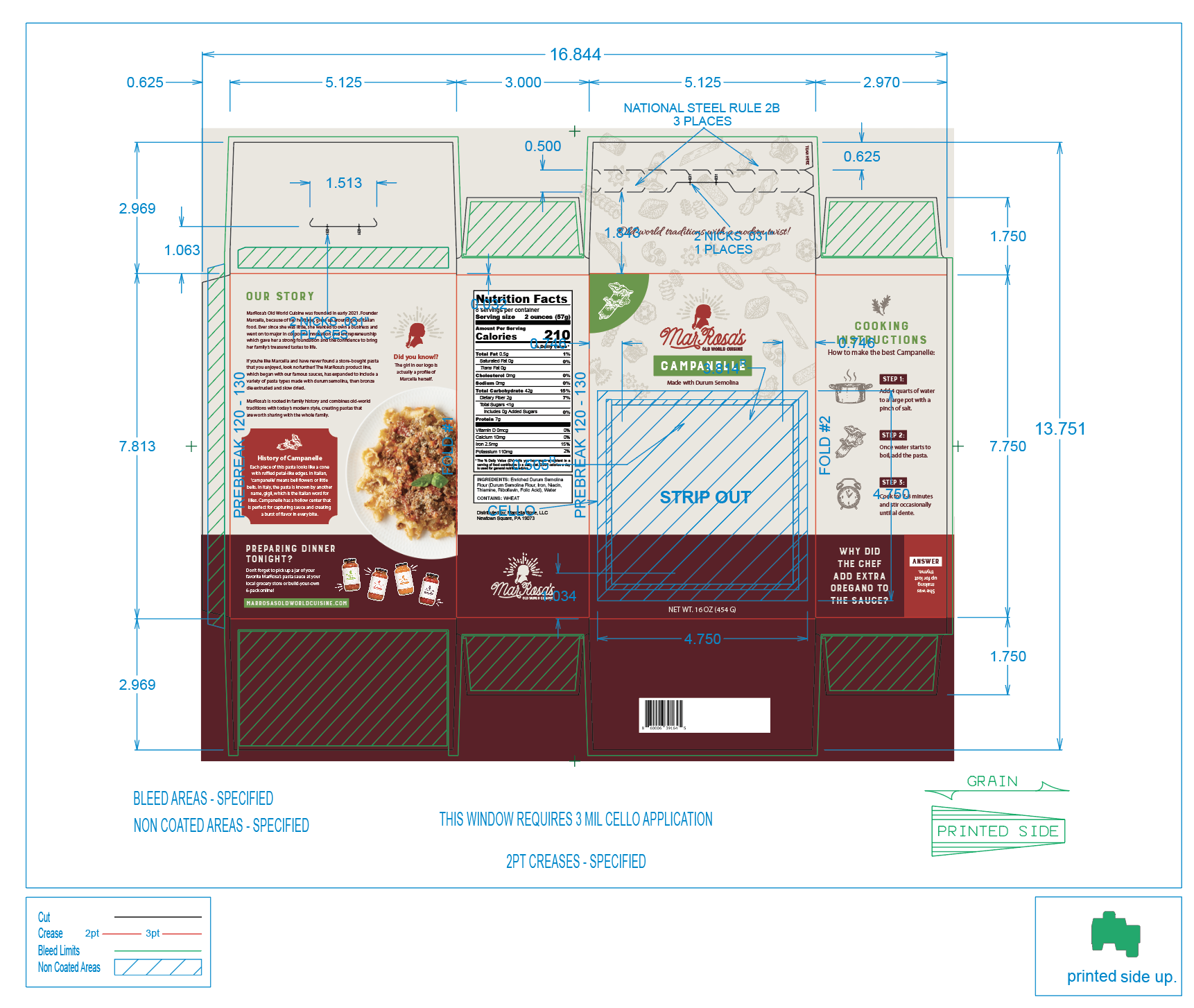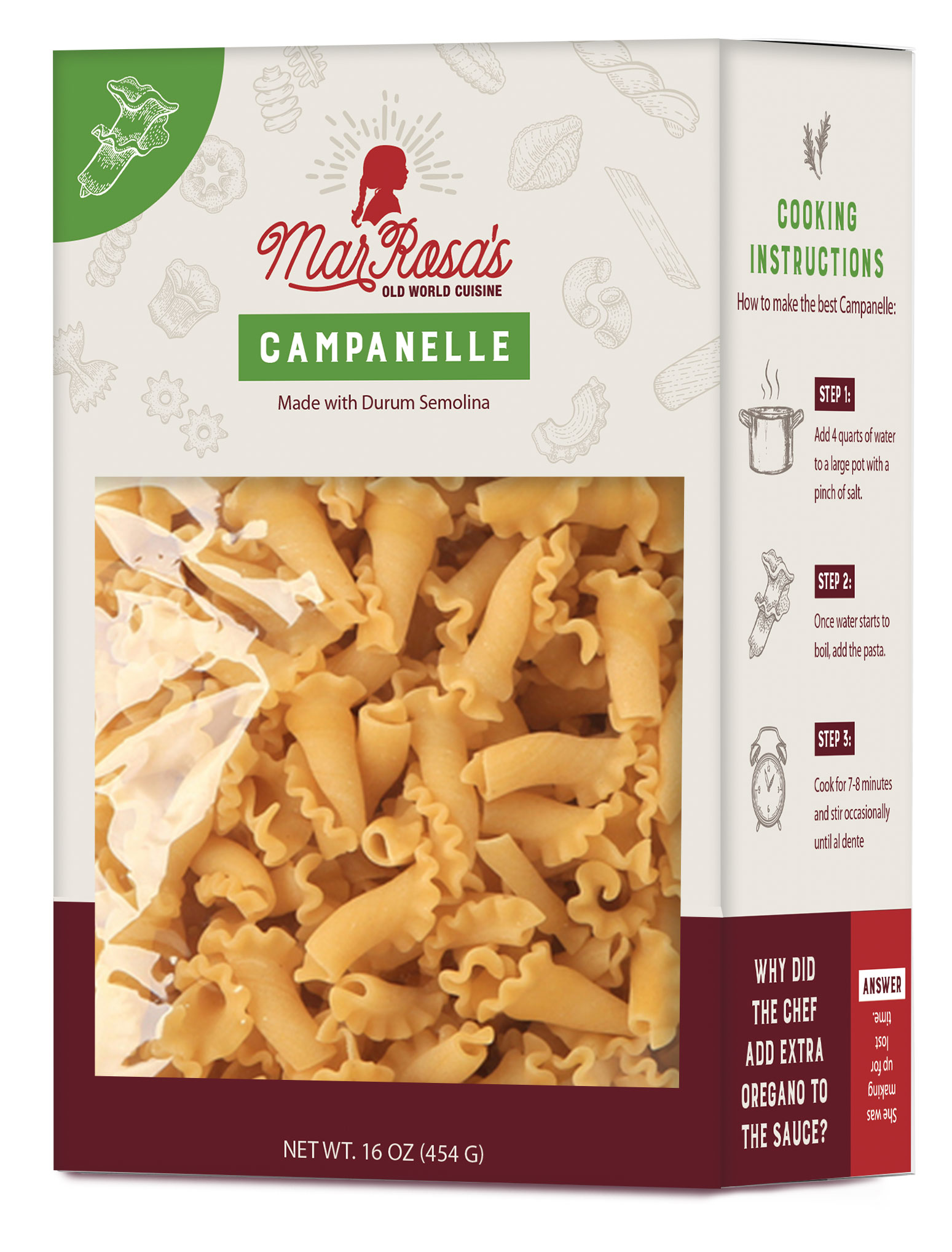 8.5x11in SALES SHEET (FRONT & BACK):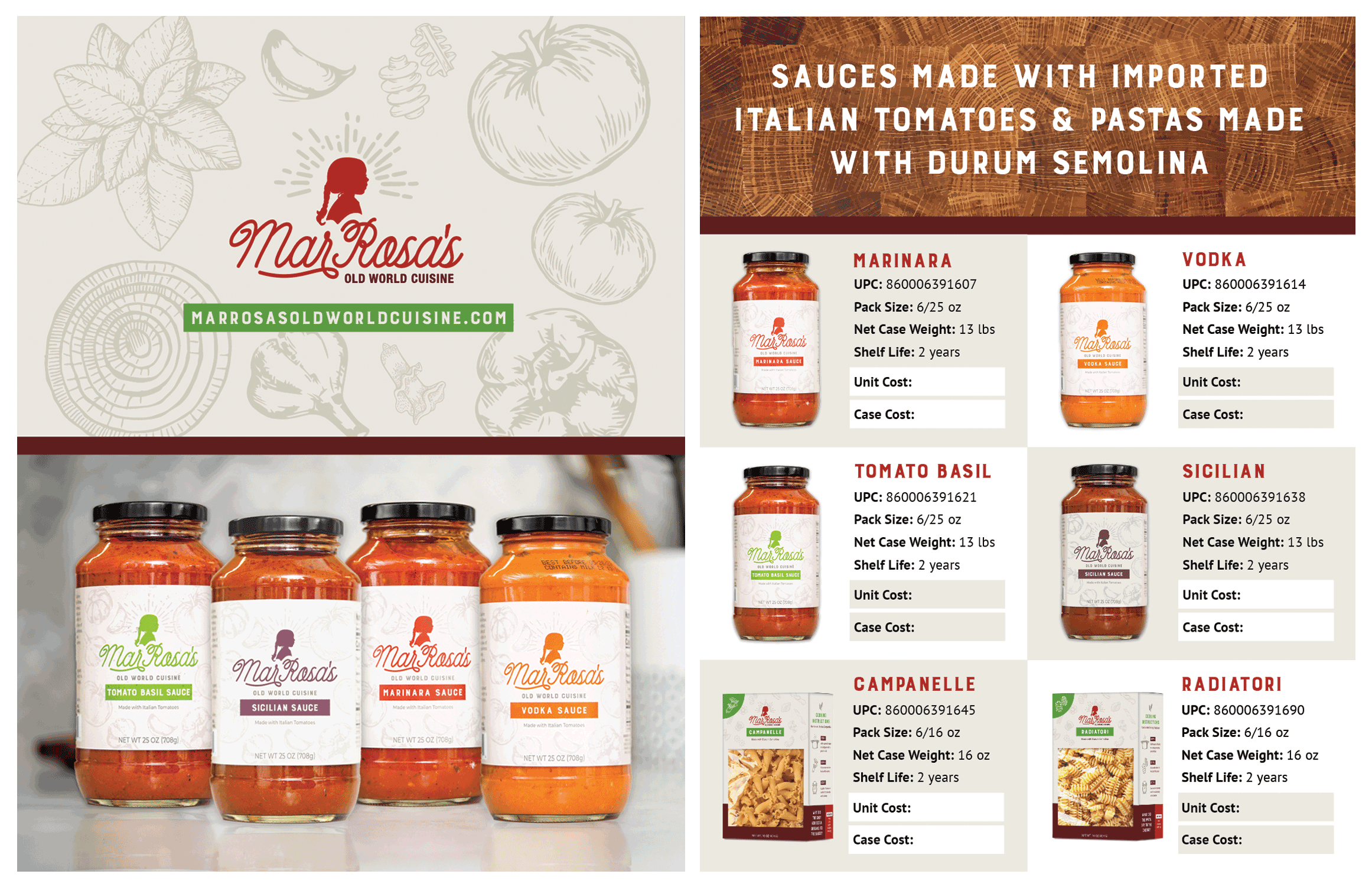 5x5in FARMERS MARKET HANDOUT (FRONT & BACK):
How can we help you make an impact?