Why is SEO so important?
To put simply, if you plan on using the internet to grow your business—SEO is your digital bloodline. Traditional advertising channels will only deliver what you pay for (an ad runs out of money, results stop) but the right SEO strategy can consistently discover new clientele without more capital.
But it all comes down to your business model. For some tech companies, launching an app or new software, finding customers online may not be essential (Think Uber – they didn't grow by out-ranking taxi companies).
For the 99% of us who aren't building the next Uber, SEO can potentially transform a business.
What do SEO experts actually do?
A quality SEO consultant delivers revenue to companies, not just traffic to site.
This means an SEO expert is only as valuable as how much revenue growth they add. In more detail I think about strategy in three parts:
Final results: increasing what drives revenue.

More online orders, scheduling dental appointments, calls for service, software demos, app downloads, freemium sign-ups, etc.

Early indicators: increasing action to your core offerings

Increasing downloads to a pamphlet, traffic on a valuable page, email sign-ups, foot traffic toward store, reservations to an event, etc.

Customer trust: How can we make a customer more successful with your company?

Improving online reviews/presence, delivering content to make their lives easier, a seamless & personal online experience, easy & simple to use website.
What makes your strategy different than the next?
I think what has set me apart in this industry is that my results are not graded by "SEO metrics," but real business impact.
I started my career in one of the most competitive local markets, then dove directly into the billion-dollar tech space. This opened my eyes to the real value of SEO, which is digital profitability.
On a client-level, what sets me apart is that I don't work by deliverables. Most agencies have intro-level SEOs run through their checklist of items and send you an update at the end of the month. That doesn't grow companies.
My job is to grow your business, and the tool by which I achieve that is SEO.
Is there a right time to engage in SEO services? If so, when?
If your company thinks investing in a website is the right move for the business, start your SEO strategy before your site goes live.
There are a million horror stories of companies investing tens of thousands of dollars (in the tech space, millions) only to have the ROI stay red. Ex: if you're building an ecommerce site and haven't thought about site architecture, you've already lost.
I am building a new website, should I be optimizing it now?
YES!
Your website is a living breathing organism (in the digital world). Building a site without a growth strategy is like planting a seed without any water.
At the very minimum, find a trusted SEO and build a launch, 1 month, 3 month, and 6 month strategy. SEO is an investment, but a broken strategy (or no strategy) is like throwing away your entire site.
How can you tell if my current strategy is actually working?
Is your business growing due to the internet?
Are your early indicators trending up?
Is your website finding new customers for you?
These are simple questions, but if you don't answer yes to all of them, it's time to pivot.
Should I be including SEO in my content strategy?
SEO and content strategy go hand in hand, and depending on the size and purpose of site, content can be essential to business growth.
For local businesses that need to target a specific audience in a specific location, SEO & Content should be completed in tandem.
**Disclaimer** Local content is mission-critical for small business, but I've never seen more spammy, fraudulent pieces of content than I do today. Copy & pasting content and slapping a location next to the name is NOT valuable. Google will not rank it. Traffic will stop. And your customers will be left with a terrible experience. Your website is sometimes the first and only time a customer will form an opinion on your business. What reputation do you want?
Is it important to have ongoing SEO support or is having SEO work done a once & done investment?
SEO is not a set-it and forget-it system. It takes time and a close watch on what is working and what isn't. You wouldn't hire a personal trainer one time a week before vacation and think you're going to have a six-pack. So, you shouldn't invest in a website or SEO and think you're bikini-ready.
My best recommendation is to assess the level of investment your company needs to grow.
Small business: I'd consider an SEO strategy with monthly or quarterly optimizations.
Mid-sized businesses with multiple locations: consider a full-time content & SEO plan. Both small business and mid-sized franchises require customer acquisition—content & SEO are designed to do just that.
Tech start-up, B2B, or large corporations: You're in the range of a full invest in either a consultant or in-house position (or team).
Final Thoughts:
One biggest mistakes local and mid-sized companies make is not thinking of SEO as business development. Industries that used to rely on a smile and a handshake have moved online. Buying a car, finding a family doctor, discovering the goods or services you need are now happening with a few clicks of a mouse.
Both of my parents owned small businesses and I saw first-hand how important it was to not just attract new customers, but build relationships. It's the reason I've dedicated my career to partnering with companies to grow these relationships online and drive business for years to come. Anything less is just a commodity.
---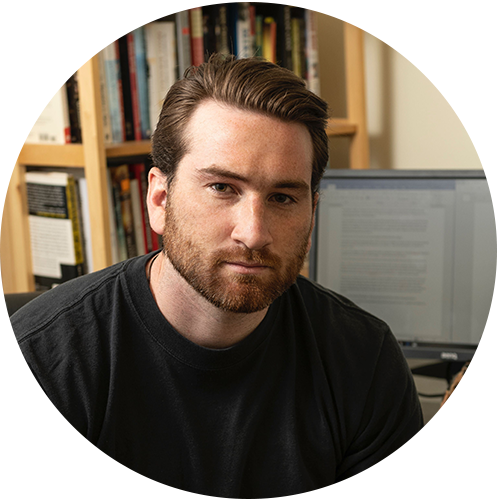 Jake Gronsky is an SEO Consultant with experience in technology, automotive, and education, driving successful SEO strategies for B2C and B2B companies. He's also an author whose work has been featured on ESPN, Fox Sports, and 2019 Best American Sports Writing.